Rubber Lined Wafer Type Butterfly Valve Supplier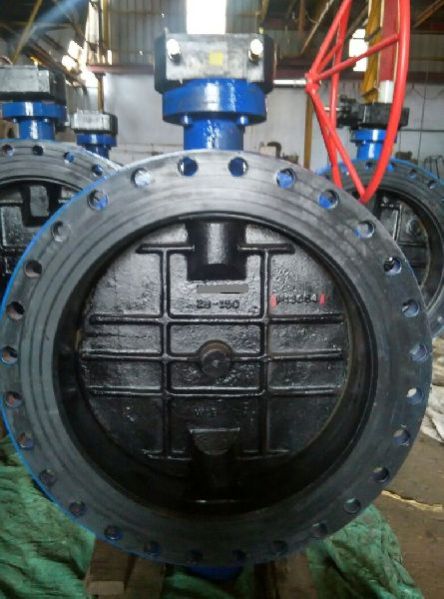 Business Type
Manufacturer, Exporter, Supplier
Type
Butterfly Valve
Grade
High Grade
MOQ
As Per Client Requirement
Click to view more
Product Details
Packaging Details
As Per Client Requirement
 Salient Feature:
Meets manufacturing standard Design as per BS 5155 / API 609 (Category –A) / ANSI B 16.34 / BS EN 593 and inspection & Testing standard as per API 598 / BS 6755 / ISO 5208.
Face to Face Wafer short dimensions confirms to BS 5155 / API 609 / AWWA C 504 / ISO 5752.
A fully Universal Body design ensures suitable for mounting between all popular standards (Viz: - ANSI,BS,DIN,IS, JIS etc).
SPLIT Body compact design for Open / Close cycle with very low torque.
2 Pc. SPLIT body with replaceable PTFE Seat type valves can be supplied on Request.
Double Shaft: Reduce the valve operation torque and also reduce the flow resistance force.
Replaceable / Moulded Rubber Seat in various material.
100% tight shut off in both flow direction.
Lower torque requirement because of bearing support to the shaft.
The Notch Disc & band lever ensures locking of the valves in 8 intermediate positions in addition to close & open position.
Neck Flange according to ISO 5211 hand lever can be locked through pad lock.
Excellent Flow control in quarter turn operation.
Disc – Polished disc edge precision profile edge shape reduces the valve operation torque and maximum seat life.
Body & Stem to fully protected from service Fluid.
Centrally mounted Disc, Shafts and bearings, therefore valves give higher CV Value.
Pressure Rating : PN 10 / PN 16
Testing Body : 1.5 x PN
Seat : 1.1 x PN
Temperature Range : -20ºC to 180ºC (Depending upon MOC).

Options:
Top- Bottom Lug / Full Lug type Body Design available on Request.
Flanged Ends Design Butterfly valves available on Request.
Antistatic device provided in Fire safe Design.
Valves can be operated by manually, Gear Unit or Pneumatic / Electrically Actuator.
PFA / FEP Lined Butterfly Valve available for heavy Corrosion Flow media on Request.
Antistatic Lining Butterfly Valve available on Request.
Valves can be supplied with PTFE Lining / Coating for Corrosion Application.
Pinless design available up to 32" NB.
Seat supply in different M.O.C. such as 1] Nitrile, 2] EPDM, 3] Hypalone, 4] Silicon, 5] Viton, 6] Neoprene, 7] PTFE.
Offset Disc Design Butterfly Valves available in 600 NB & above valve Sizes.
High performance metal to metal contact valves for high temperature & Hot Gases available on request.
Double Eccentric / Triple Offset Butterfly Valves available on Request.
Nylon Coated / Teflon Coated Disc available on request.
Replaceable seat design.
Dual back ribs centrally located in Body.
Wider disc seating contact.
Gasket less Flange sealing contact for easy valve mounting.

Application:
Compressed Air Plants         
Chemical Industries
Sugar Industries        
Drilling Rings
Gases & Vapour Plants        
Paper Industries
Pharmaceutical Plants        
Milk & Food Industries
Aggressive Chemicals        
Refrigeration & Air-conditioning Plants
High Vaccume Application        
Cooling Water Circulation
Construction Industries        
Water treatment Plant
Desulphurization Plants
Read More...
Looking for "
Rubber Lined Wafer Type Butterfly Valve

" ?