PFA Lined Butterfly Valve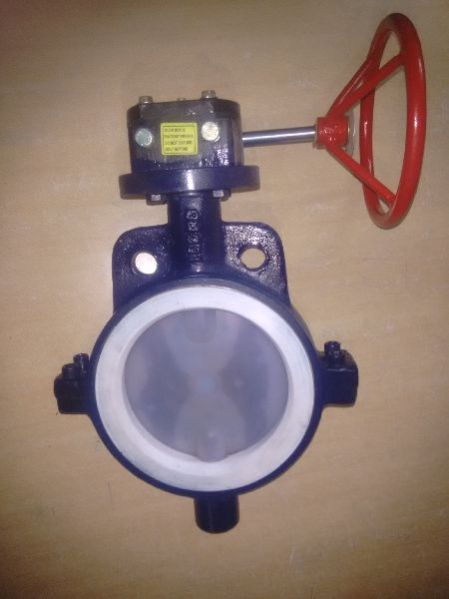 Business Type
Manufacturer, Exporter, Supplier
Brand Name
Allines
Place of Origin
Ahmedabad  
Applications
Industrial Inorganic Chemicals,Alkali & Chlorine,Sulfur recovery,Bromine Production etc.
Click to view more
Product Details
Size Range
1.5"NB to 32"NB
Temperature Range
-60 oC to +200 oC
Pressure Range
0 to 6 Bar
Features
Blow out proof stem,Lining Standard as per ASTM F 1545 etc.
Delivery Time
Depends on quantity
The company holds specialization in manufacturing, exporting and supplying premium quality PFA Lined Butterfly Valve. The PFA Lined Butterfly Valves, offered by us, have unique body energized seat design which results in bi – directional bubble tight shut – off. The versatility of our PFA Lined Butterfly Valve is given by superior sealing principle. PFA Lined Butterfly Valves are used to shut – off, throttle and control toxic and highly corrosive fluids, hazardous and pure liquids, gases and vapors.

Features :
Meets manufacturing standard Design as per BS 5155 / API 609 (Category –A) / ANSI B 16.34 /
BS EN 593 and inspection & Testing standard as per API 598 / BS 6755 / ISO 5208 / BS - EN 12266 - 1 / DIN – EN - 588 – 1
Face to Face Wafer short dimensions confirms to BS 5155 / API 609 / AWWA C 504 / ISO 5752.
A fully Universal Body design ensures suitable for mounting between all popular standards (Viz: - ANSI, BS, DIN, IS, JIS etc.)
Lining Standard as per ASTM F 1545
The PTFE Liner itself is recessed into the valve body for added stability and to prevent possible leakage due to cold flow or improper valve installation
A backup elastomer in lay which energizes the body liner and provides the PTFE Flex – memory to assure long – lasting seat performance
Primary seal is achieved at the disc hub and PTFE liner (Ball & Socket) through preloaded force
Secondary stem sealing results from the use otan elastomer "O" ring which is tightly against the lined portion of the stem by the thrust ring
Triple stem seal system is uniformly loaded by a set of Belleville spring washers. Which maintains an active sealing force and self adjusts to changes in the system pressure and temperature
This triple stem seal design has proven to remain tight under the high thermal cycling life
Body and stem to fully protected against potentially dangerous electrostatic discharges
Universal ISO 5211 mounting dimensions and quarter – turn design simplify valve actuation
Almost equal percentage characteristics
Single – Piece disc with stem design provides a very low friction valves and torques during opening and closing cycles. This design gives a high CV Value
Blow out proof stem
A one piece PFA encapsulated disc & Stem
Top – Bottom PTFE composite bearing is self lubricating, reduces friction

Technical Data :
Size Range : 1.5"NB to 32"NB
Pressure Range : 0 to 6 Bar
Temperature Range : -60 oC to +200 oC
Vacuum Resistance : Full (Vacuum up to 16 Bar)
Tightness : BS-EN-12266-1
Leakage Rate : D, Test Media: Gas
Leakage Class : as per Class VI shut off.
Body Material : S.G. Iron (NOD CI) / WCB / CF8 / CF8M / CD4MCu + Lined
Lining Material : FEP / PFA / PVDF / Ceramic / Antistatic PFA Lining
Spark Test : Thick liner 100% Inspected at 20 KVA

Optional Features :
Anti-static PTFE Seat & disc available on request
Deep stuffing box design suit for gas services

Applications :
Industrial Inorganic Chemicals
Industrial Organic Chemicals
Plant protective agent production
Alkali & Chlorine
Detergent production
Water treatment
Bromine Production
Sulfur recovery
Nitrogenous & Phosphorus Fertilizers
Food Processing
Read More...
Looking for "
PFA Lined Butterfly Valve

" ?